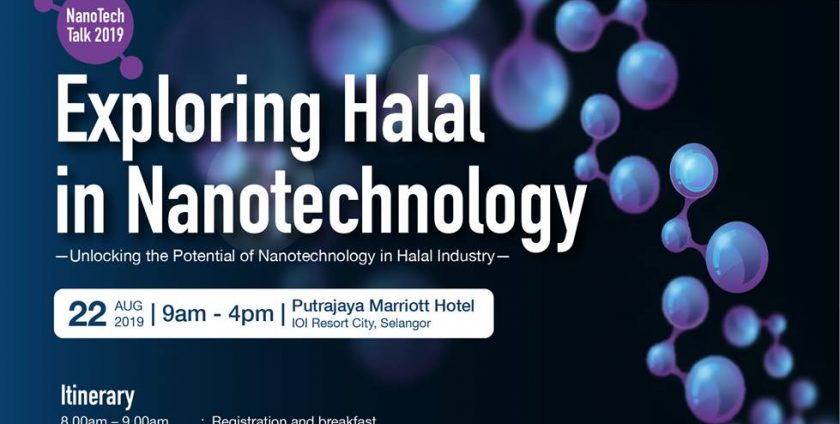 NanoVerify Sdn Bhd (NVSB) and NanoMalaysia Berhad are working with Halal Industry Development Corporation (HDC) to organise NanoTech Talk 2019: Exploring Halal in Nanotechnology.
Date: 22 August 2019
Venue: Putrajaya Marriott Hotel, IOI Resort City
This programme is in conjunction with NanoSummit Malaysia Conference & Expo (MyNano 2019) aimed at assisting companies by sharing the benefits of nanotechnology in the Halal industry, providing knowledge and consulting Halal status companies to establish market share, introducing new processes/materials and switching to nanotechnology.
NVSB is offering Certification Facilitation Grant to companies with Halal status to certify their products that contain Nanotechnology. The Grant is worth RM20,000.00 per product and is limited to 15 products, totalling RM300,000.00! Grab this chance and register now!
For more information and registration, please contact zulhairi@nanoverify.com.my
POSTED BY
admin@nano
| Aug, 09, 2019 |